The Board of Directors of Pan-African Savings and Loans Company Limited has a rich and diverse experience in retail, commercial, investment, corporate and non-profit management and international community development.
Effie Simpson-Ekuban – Chairperson
Mrs . Effie Simpson-Ekuban is a development economist. She worked with Ghana's Ministry of Finance and Economic Planning for over 25 years. Her areas of expertise include Macro and Micro development, programme and project identification, formulation and management, credit and aid management and negotiation. Mrs. Simpson-Ekuban holds a Bachelor of Arts degree in Economics and Statistics from the University of Ghana and a Master's degree in Economics and Social Studies from the University of Manchester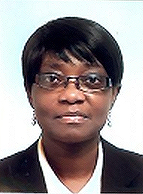 Emelia Atta-Fynn – Managing Director
Ms. Emelia Atta-Fynn, until her appointment as Managing Director of Pan-African Savings and Loans Company Ltd, was the Executive Director and Head, Domestic Bank of Ecobank Zambia. From November 2011 to June 2012, Ms Atta-Fynn played a key role in the merger between Ecobank Ghana and The Trust Bank. She has been working with Ecobank for over 24 years during which time she has obtained practical working experience in various departments of the bank including Treasury, Financial Institutions, Compliance and Domestic Bank. Ms. Atta-Fynn holds an MBA in Finance and a BA (Hons) Economics with Sociology from the University of Ghana.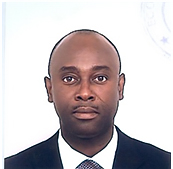 Kwasi Anokurang-Budu – Deputy Managing DirectorKwasi has over 20 years experience in retail banking and was responsible for leading a major geographic segment of the retail branch network in Ecobank Ghana including all operations, financial results, and strategic direction. He holds an MBA in Business Administration (Marketing Option) and a BSc Administration (Accounting Option) from the University of Ghana, Business School.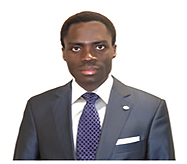 Rotimi Nihinlola – Director
Rotimi is the Chief Operating Officer of the Ecobank Group Consumer Banking. He has had over 20 years of banking experience spanning different areas of banking operations and customer segments. He joined Ecobank Transnational Incorporated (ETI) in 2006 to drive implementation of the bank's microfinance strategy in Africa. He completed his first degree in Accounting as a scholar of Totalfinaelf. He is a Chartered Accountant and holds a Master's degree in Economics from The University of Sheffield, England, with special focus in Microfinance. He is an Alumnus of the Strategic Microfinance Leadership Program of the Harvard Business School, Boston, USA. He has held other senior roles in Ecobank including Group Chief Financial Officer, Group Head, Financial Institutions and International Organisations, Group Head, Corporate Development, Cluster Head, International Offices, Group Head, Alliances and Deputy Chief Representative Officer, South Africa Office.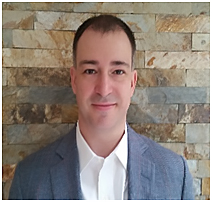 David Maxson – Director
David is a microfinance and impact investment professional with over 9 years of investing experience within the US, Africa and South East Asia. He has worked with, managed and participated in the governance of portfolio companies across the entire investment lifecycle from initial investment through to successful exits. In addition to his work in finance, David also has more than four years of experience in IT systems management, IT consulting and manufacturing engineering. He holds an MHA from Cornell University and a Bachelor's of Science in Manufacturing Engineering from WPI.